HOME > Tobaccos all over the world > Switzerland

Switzerland is a permanently neutral country which is surrounded by France, Italy, Austria, and other countries. It has a surface area larger than Kyushu and its capital is Bern. The population of Switzerland is approximately 8 million people and it mainly uses German, French, Italian and some other languages as its official language.
As Switzerland is not a member country of the EU, it uses the Swiss Franc (CHF) as its currency.
The biggest city in Switzerland is Zurich, which is in the northern part.
There is direct flight from Japan's Narita Airport to Zurich operated by Swissair.


See more photos of Switzerland's scenery


Switzerland is home to many international organizations, including the World Health Organization (WHO), Fédération Internationale de Football Association (FIFA) and International Olympic Committee (IOC).
The PM-International (PMI) and Japan Tobacco International (JTI) have also established their headquarters, research facilities and manufacturing plants there. The reason these corporations have set up their facilities there is Switzerland's preferential corporate tax regimes. Above all, it has been said that half of the state's corporate tax revenue comes from PMI. If PMI and JTI were to shift their bases away from Switzerland, many will become unemployed and there will be huge loss in tax revenue for the country. This could also cause a negative impact on the Swiss economy.



The destination for the trip this time is Zermatt, which is a town in the southern part of Switzerland near the borders of Italy.
It is a small town with a population of approximately 5000 people, and it is situated at the foot of The Matterhorn.
Mid-summer in Zermatt is a completely different world as the intense heat during summer in Japan. The temperature during the day is about 25℃, and at night, it goes down to 10℃ to 15℃. You can put on just a T-shirt during daytime but you will probably need a down jacket at night.
Cars that run on petrol cannot enter this town, so you will have to get off the car one station before.
In order to prevent air pollution, only electric cars are allowed to be driven on the streets in this town.



I suffered from mountain sickness on the first day even though I managed to reach the Sphinx observation deck (3571m) at Jungfrau (4158m). I hurriedly bought compressed oxygen but it was already too late.
I was encouraged to descend the mountain but I stubbornly rejected it.
The next few days were spent on Mont Blanc (4810m) and finally Matterhorn (4478m). The weather was fantastic and the view was beautiful. A down jacket was necessary due to the cold, but what was tougher is being unable to ignite my lighter due to the low oxygen levels. I had wanted to take a puff with the awesome scenery that was coming closer to right in front of my eyes, but I could only do it another time.
Water is something that one must pay attention to when coming here for a trip.
Mineral water costs 500 yen in restaurants, and beer or wine costs the same.

Similar to other European countries, Switzerland has imposed regulations on tobacco.
Smoking is not allowed in places such as public facilities, hotels, restaurants and cafes.
However, such regulations here are not strict. They have ashtrays in the train station platforms so you can smoke there, and you can also smoke at the balcony in the hotel room.
You can also often see mothers smoking on the streets while pushing their strollers.
What is most unbelievable is that they have no age restriction on smoking.
This is also probably why the Swiss government relies on tobacco companies for a large portion of its tax revenue.
Nonetheless, they are still under the purview of the WHO headquarters, which is the watchdog for the tobacco industry.
One packet of tobacco here costs about 1,000 yen.
The government has also imposed high taxes in order to lower the prevalence of smoking in the country.
It could be due to these high taxes that the percentage of smokers has dropped to 18.4% in year 2015.
The respective market shares for PMI, BAT and JTI are 41%, 35% and 18%.
There are approximately 8,300 retail spots for tobacco in Switzerland, of which most of them are kiosks and supermarkets.
Some restaurants also have vending machines that sell tobacco.

Popular brands include Marlboro (PMI), Parisienne (BAT), Winston (JTI) and Camel (JTI), and the list goes on.


See more photos of Switzerland's tobacco
I went around to the shops selling tobacco in Zermatt. Since Zermatt is a tourist spot, you can communicate with them in English, but there is something that is not the case, and that is German.
I had a lot of trouble with that.
Speaking of that, if I remember correctly, it was on the train station platform where I saw an elderly smoking an interesting cigar as the train stopped, and he let me take a picture of it. The elderly then began explaining to me about the cigar in German. I could not understand a single thing and asked if he could explain it to me in English, but he said he was actually doing so in English. I was so embarrassed that I was at a loss for words.
I am thankful that all the shop owners treated me nicely no matter which shop I went to and they made this trip a memorable one for me.
Switzerland is a country with magnificent natural landscapes, and all I wish is for these places to remain the same forever.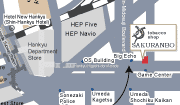 We deal with about 600 products in the shop.